Join our campaign to improve mobility and enhance safety on Route 17. Please contact New York State leadership to start the project now!
Contact:
---
WHAT'S NEXT?
The New York State budget includes up to $1 billion for an environmental review of the project, as well as construction to add an additional lane on Route 17 and make other necessary upgrades. This comes as part of the new five-year state DOT capital plan. In announcing the FY 2023 budget, Gov. Kathy Hochul noted the funding will be used to "accelerate the conversion of the Route 17 corridor in Orange and Sullivan counties to Interstate 86, fueling transformative levels of economic growth in the region and improving quality of life by alleviating congestion."
Gov. Hochul on Oct. 5, 2022 announced the start of the draft Environmental Impact Statement for Route 17 – a key step forward in the project to convert the corridor to Interstate 86.
---
Campaign/Project Milestones
2019
March: 17-Forward-86 Coalition officially launches campaign with press conference in Albany.
May: NYS DOT issues RFP for an engineering firm to begin project prioritization, scoping and preliminary engineering.
July: DOT selects consultants led by WSP. Effort funded with $5M secured by Coalition through NYS budget process.
November: NYS completes reconfiguration of Route 17's Exit 131, as part of $150M Woodbury Transit Hub to improve access to Woodbury Common Outlets in Orange County.
2020
Coalition continues education campaign and builds support for upgrading Route 17, through events, presentations and meetings with elected officials; law enforcement; school districts; business, civic, environmental and community leaders, and other key stakeholders.
2021
DOT begins Planning and Environment Linkages Study for the Route 17 corridor to address current and future transportation needs.
DOT holds public workshops on process; receives broad support.
November: DOT issues final PEL report, which builds upon previous NYSDOT studies that identified an additional lane as necessary to address safety and mobility on Route 17. The PEL will help accelerate delivery of specific projects to add a third lane and upgrade various interchanges along the corridor.
2022
March: Coalition hosts rally calling on NYS leaders to allocate funds for an additional lane/upgrades on Route 17 as part of new five-year state DOT capital plan.
April: Coalition is instrumental in securing $1 billion in state budget to upgrade Route 17.
October: Gov. Hochul announces start of environmental study for Route 17 upgrades
---

Advocating for the Future of the Hudson Valley Region
NYS Budget Will Move Route 17 Forward!
17-Forward-86 Coalition hails Gov. Hochul's plan to allocate $1 billion for environmental and construction phases for Route 17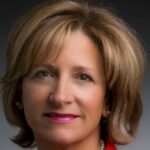 "We thank Gov. Kathy Hochul and the State Legislature for making Route 17 a priority for investment. It's been a long road to this point, and we're overjoyed to see this project finally move forward now that the necessary resources have been allocated." – 17-Forward-86 Coalition co-chair Maureen Halahan, President and CEO of the Orange County Partnership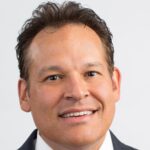 "We are grateful to the governor and our local, state and federal lawmakers – and to the thousands of stakeholders working with us to see this project become a reality. We now have the chance to improve safety on this corridor and ensure sustainability for generations to come." – 17-Forward-86 Coalition co-chair Marc Baez, President and CEO of the Sullivan County Partnership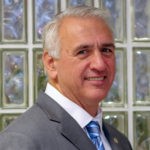 "As New York State continues to rebuild, we must seize opportunities to get our local economy back on track. Upgrading the Route 17 corridor will go a long way toward helping our region recover and prosper. The construction project itself will create good-paying jobs and the end result will be a safer and more efficient means of transportation." – Greg Lalevee, Business Manager, IUOE Local 825, and member of the 17-Forward-86 Coalition